I have chosen Tropical as I am taking part in
Tropical and Glam'DContest
.
Contest One:

There Will Be One Winner And A Runner Up.

-Tropical Look: It's Very Creative. The Colours Are Peaceful But Fun & Vibrant.
Remember It Doesn't Have To Be Tyipical Blues & Greens. Be As Creative As You
Want.

-Glamour/Porn Look: Think Pamela Anderson, Carmen Electra..It's A Dirty Look
Very Dark But Sultry..Give Me Your Best Pout And Come To Bed Eyes.

I Don't Mind What You Use To Recreate The Look Its 100% Up To You.
If You Chose To Dress Up Aswell It Could Be A Bonus With The Voting.

.Prizes

The Winner:
Max Factor Makeup Bag With Contents
Too Faced The Quickie Chronicles -The Starlette
2x MAC Sample Pigments
2x Rimmel 60 Seconds Nail Varnish
False Eyelashes
Sleek I-Divine Palette -Storm

The Runnerup:
Sleek I-Divine Palette - Jewels
2x Rimmel 60 Seconds Nail Varnish
2x MAC Sample Pigments
Barrym Dazzle Dust
False Eyelashes

.Rules

•Must Be A Follower Of This Blog
•Must Be New Creations, Nothing Old. It's An Automatic DQ
•You Must Reblog This
•Enteries Can Be Show As A Tutorial, Video Montage, Picture Tutorial Or Just Finialized Pictures.
•If You Chose To Do A Video Or Picture Tutorial You Must Still Submit At Least 4 Pictures That Showcase The Make-Up ( Must Include Inspiration Picture If There Is One )
•You Can Only Enter One Of The Two Contests. If You Enter Both It's An Automatic DQ
•Once Completed Send Enteries Into The Contest Email (Listed Below) After Which You May Upload To Your Blog.
•Enteries Must Be Submited From Monday, 1st June 2009 Midnight - The Compeition Closes Tuesday, 30th June 2009 Midnight.
•Display Items Used Text Or Pictures.
•Enteries Will Be Judged By Poll. You Can Only Vote Once But You May Get Other's To Vote For You.
•Once Announced Winner Or Runner-Up Please Email Me Your Mailing Address Details.

SEND ENTERIES TO : Dolcevanitycontest@Googlemail.Com
The inspiration Tropical flower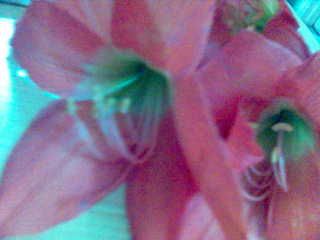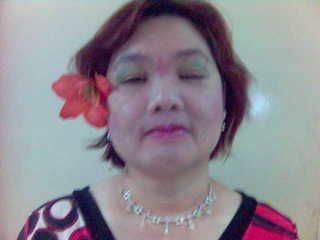 The product used to create this look:
Eyes:
False eyelashes
CandyEyes eyeliner gold and yellow
Eyeshadows on palette
Color Sense Glitter eyeliner
Face:
Revlon colorstay foundation 03 Nude
Blush on palette
Blush:
From palette
Lips:
Lipgloss on palette
Moisture Max on palette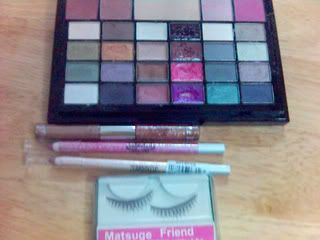 The palette pic below is where you can see the Revlon foundation and Moisture Max lipstick on second roll onwards.
Have take part in this contest? If not join now.